Watford Women's Centre Plus
We work closely with the Watford Women's Centre Plus who provide excellent services for our local women and families.
WWCP can provide support for the following:
and more.
The Women's Centre often runs free social groups, and can often assist with giving toiletries and Food Bank vouchers to those in need. They also run a free job club and have family law solicitors who offer free advice each Wednesday.
Contact the WWCP here:
83 Market Street, WD18 0PT
01923 816229
general@watfordwomenscentre.org.uk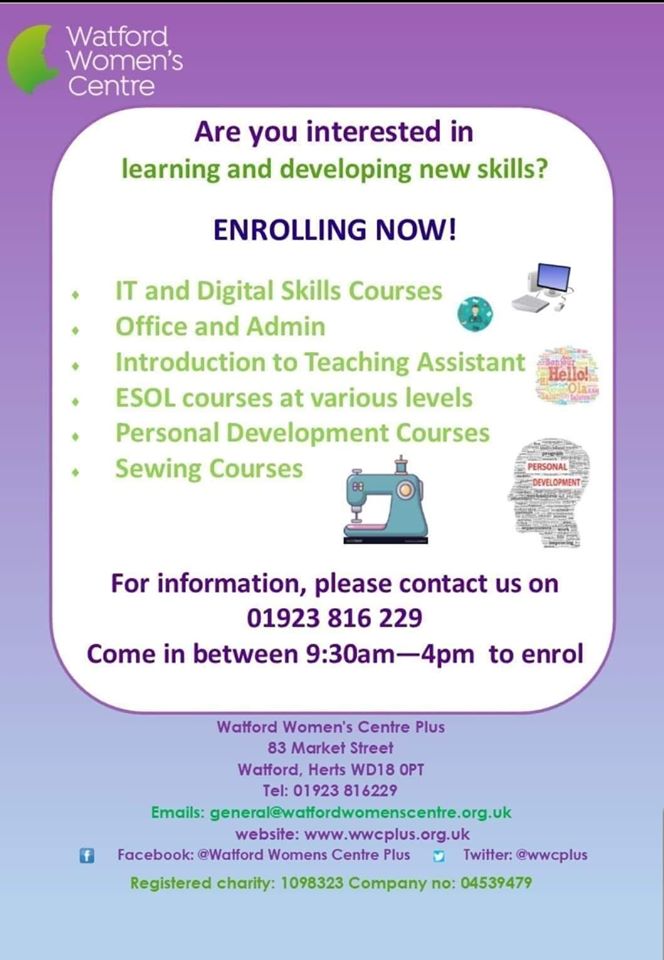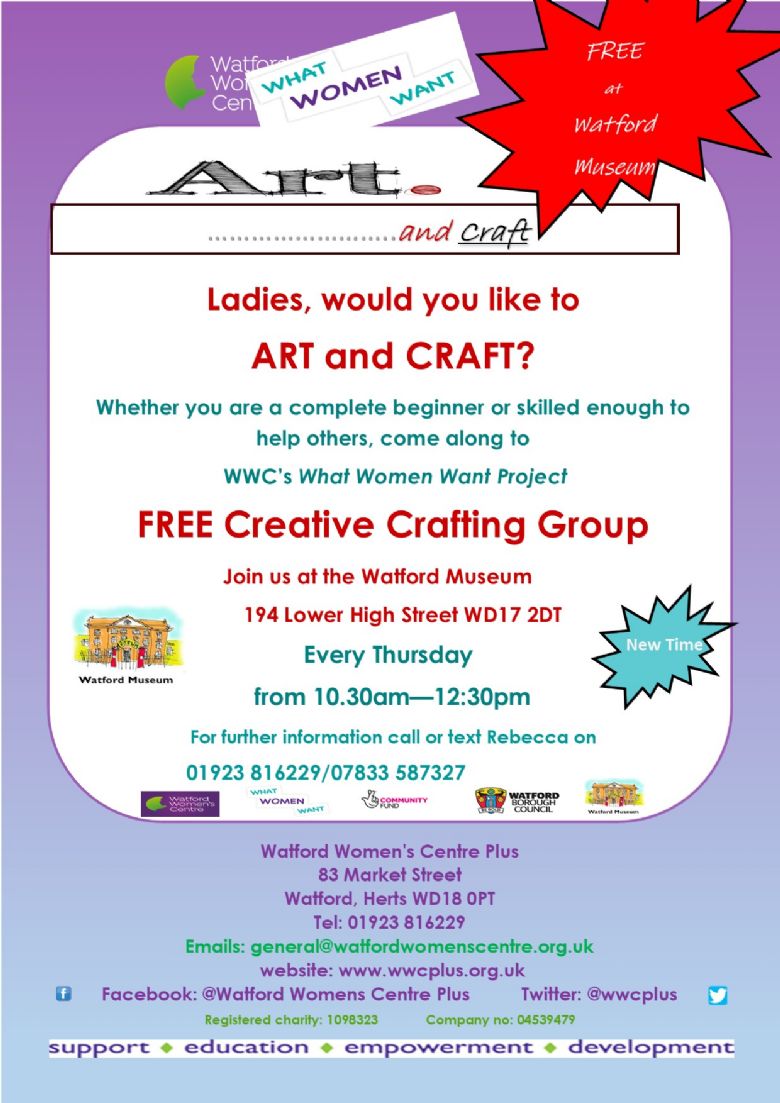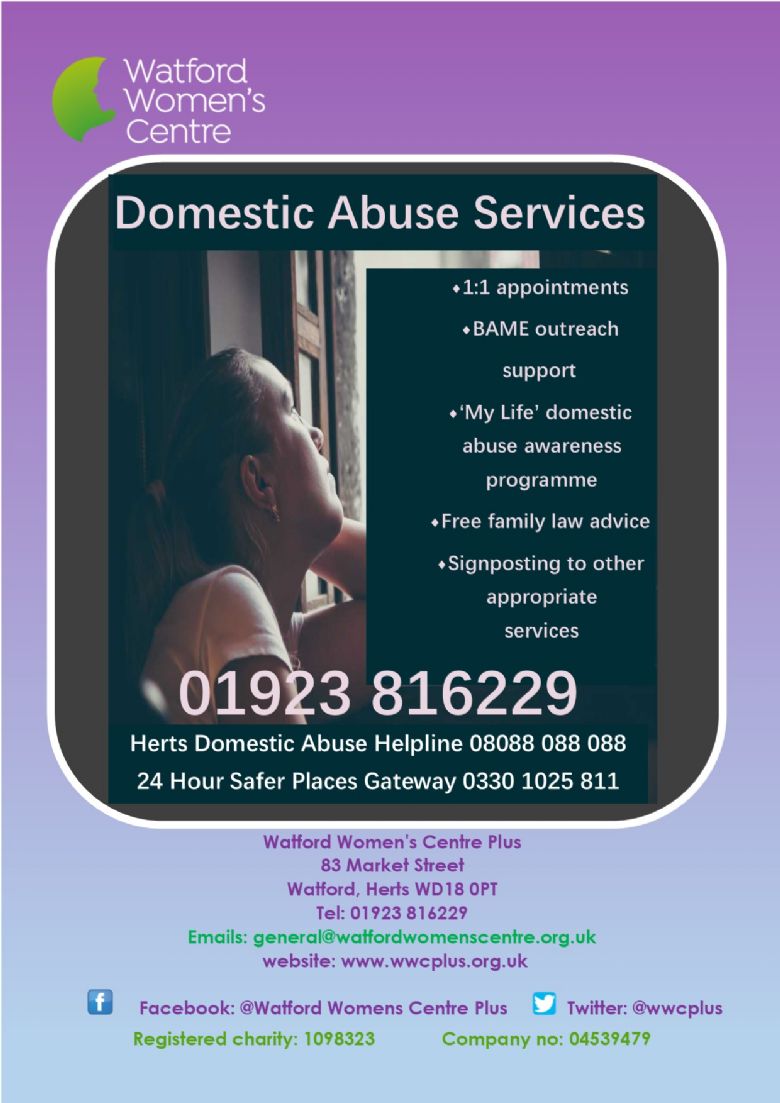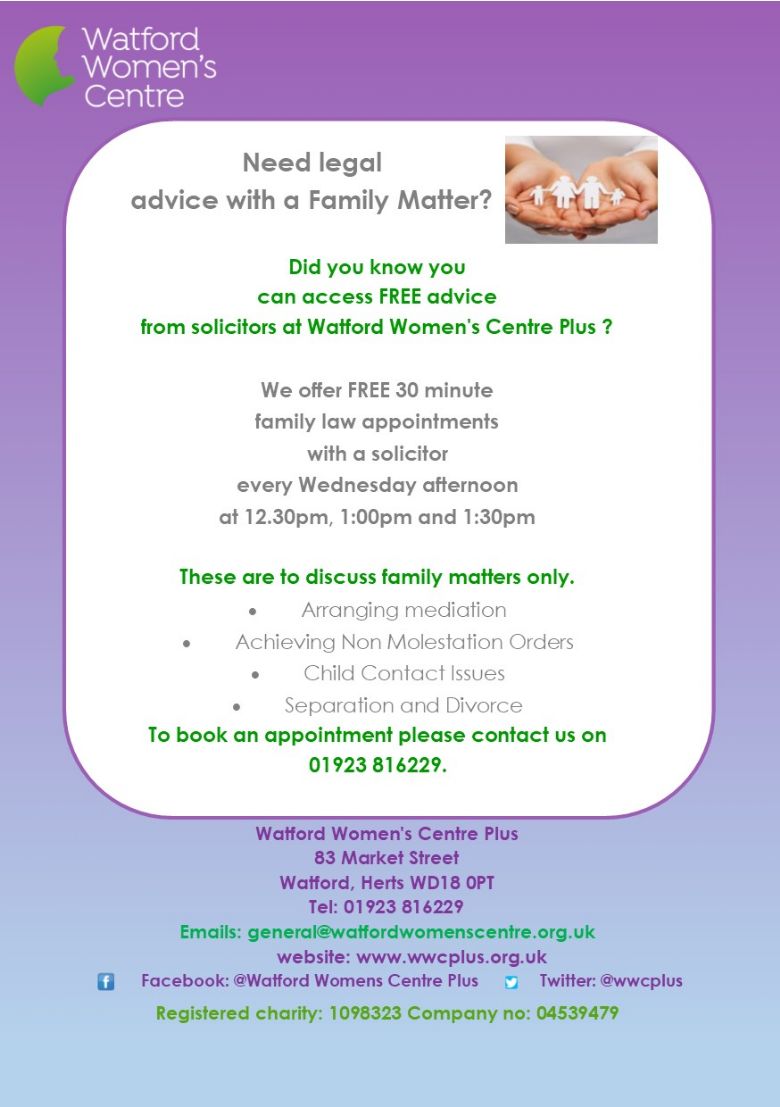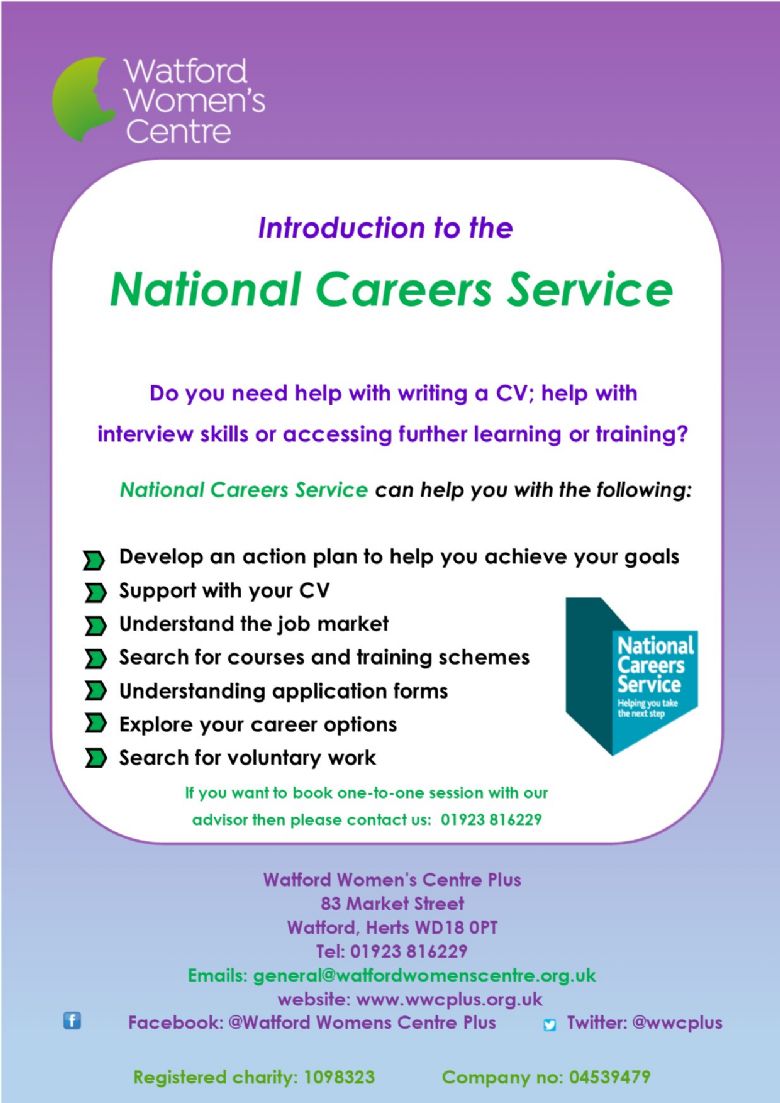 *The documents posted on this page contain external links or pointers to information created and maintained by other public and private organizations. These links and pointers are provided for the user's convenience. Beechfield School does not control or guarantee the accuracy, relevance, timeliness or completeness of this outside information. The inclusion of links or pointers to particular items is not intended to reflect their importance, nor is it intended as an endorsement by Beechfield School of any views expressed or products or services offered on these outside sites or the organisations sponsoring the sites. Beechfield School does not endorse individual vendors, products or services. Therefore, any reference herein to any vendor, product or services by trade name, trademark, or manufacturer or otherwise does not constitute or imply the endorsement, recommendation or approval of