We Achieved a Bronze Eco-Schools Award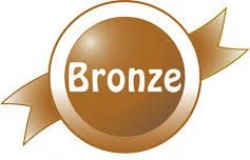 After achieving a Bronze Eco-Schools Award, Beechfield will now focus on achieving the Silver Eco-Schools Award.
Beechfield's achievement of the Bronze Award is in recognition of the work done to complete the first three steps in achieving the internationally recognised Green Flag Award.
To achieve the Bronze Award, the following criteria were met:
Involving the whole school and wider community
Next, Beechfield will strive to achieve the Silver Eco-Schools award, and then the prestigious Green Flag Award.