Cake Sale for Children with Cancer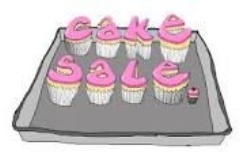 One of our pupils wanted to do something to help Children with Cancer, so she came up with the idea of a cake sale.
On Tuesday 21st May, the cake sale was held after school in the playground. Thank you to everyone who bought a cake or two: an amazing £101 was raised!