Beechfield was awarded the School Games Mark 2017/2018 Award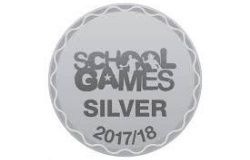 Beechfield was awarded the School Games Mark 2017/2018 Award
Matt Harrington, the School Games Organiser for Three Rivers & Watford School Sports Partnership attended Beechfield school on 25th September to support Alfie Sylvester of Apex with a validation video call for the School Games Mark. He was pleased to confirm that Beechfield School has been awarded the Silver Mark award.
School Games Mark Awards are achieved by satisfying the following criteria:
Participation - how many young people at your school are being engaged in sporting activity?
Competition - how many different sports are being played and how many competitions are being entered?
Workforce - how many pupils are involved in leadership activities alongside taking part in competitions?
Clubs - how many local links does your school have with clubs or establishments from the area?
Well done to Mr Sylvester and all staff involved in creating some fantastic opportunities for young people in getting active.