School Meals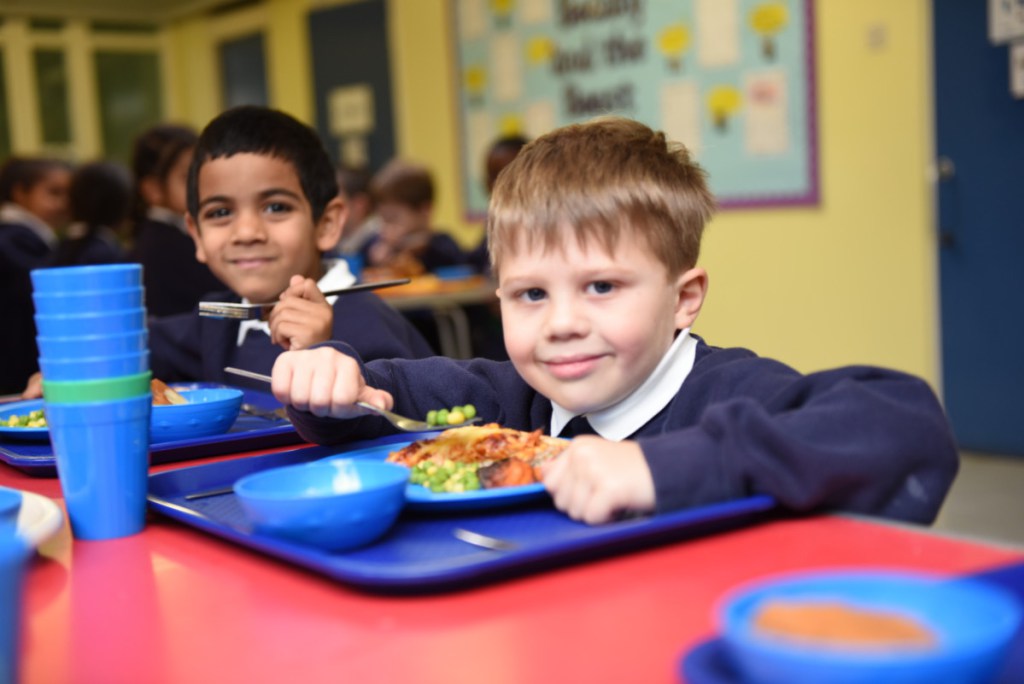 Our catering supplier is Caterlink. All their food is freshly prepared on site. They embrace natural ingredients, love seasonal produce, and develop ethical trading with their suppliers. Their meat is all Halal and UK reared and they use fish from sustainable sources wherever they can. Our menu will change each term to reflect the changing seasons with new ideas discussed with the children and regular tasting sessions. Caterlink are confident that they can cater for every child and all children will choose an option upon arrival at the dining room. School meals are FREE to children in Key Stage 1 (Reception to Year 2 inclusive) and for Key Stage 2 (years 3-6) the cost is £2.15 per meal, payable in advance.
Payments for school meals should be made online via the Caterlink website. No cash or cheques are accepted.
A school dinner costs £2.15 a day and must be paid for in advance – you can log on to the payment system using this link: https://meals.caterlinkltd.co.uk/meals/sign_in Login details are available from the office.
Please click on this link for the Caterlink Spring 2019
For those who choose to bring in a packed lunch please follow these guidelines below:
A healthy packed lunch should include:
A good portion of starchy food, e.g. wholegrain roll, tortilla wrap, chapatti, pitta pocket, pasta or rice salad. Try different breads or other starchy foods for variety.
A portion of lean meat, fish or alternative, e.g. chicken, ham, beef, tuna, egg, beans or hummus.
Plenty of fruit and vegetables, e.g. an apple, satsuma, handful of cherry tomatoes or carrot sticks, small tub of fruit salad or a small box of raisins. Use brightly coloured fruit and vegetables.
A portion of dairy food, e.g. cheese, yogurt or fromage frais.
A drink of water will be provided by the school.
Packed lunches should not contain chocolate bars or sweets.
Having a healthy lunch does not mean giving up all the foods children enjoy. Foods such as a slice of malt loaf or banana bread, a fruit scone, a small packet of crisps or a biscuit can be included from time to time for variety and appeal.
Please do not include anything containing nuts, even if your child is not allergic to nuts.
Lunchboxes must be clearly labelled with your child's name and class.
Some great ideas for healthy lunches can be found at https://www.nhs.uk/change4life-beta/